Fiberglass Insulation Services in California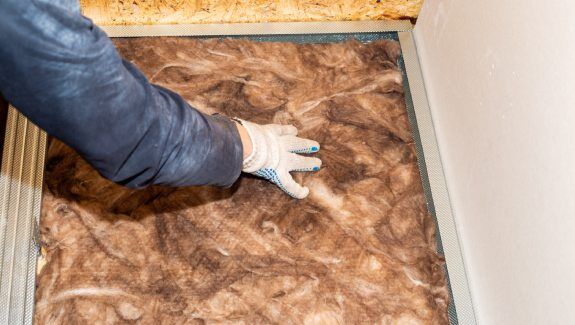 Fiberglass insulation is prepared from sand particles or glass that are treated to produce a fibrous thermal obstruction. Builders use cast-off glass constituents, which has dramatically reduced worries about the eco-friendly effect of fiberglass construction. As an economical option to insulate houses and commercial facilities, fiberglass is available in loose-fill and rolled batt varieties to match the requirements of different developments.
Expert Fiberglass Insulation Services in California
A 4 Painting Plus offers the best fiberglass insulation services to keep your property insulated and protected, making your property more comfortable year-round. Our team of experts has all the necessary tools and expertise to ensure a complete and timely fiberglass insulation installation. We always make sure to meet and exceed customers' expectations, saving them money and staying cozy warm throughout the winter. It is our primary goal to turn California into one of the most energy-efficient areas in the world.
Our knowledge, expertise, and pride in craftsmanship set us apart from other insulation service providers. We are highly qualified insulation experts who care about every project as much as an owner does. If you want to increase insulation efficiency within your home or commercial facility, contact A 4 Painting Plus for cost-effective and environment-friendly fiberglass insulation services in California and nearby areas. Our professional installers will get the job done the first time and properly insulate your building, saving you money and keeping your space at an optimal level of comfort.
Advantages Of Fiberglass Insulation Services
Besides the affordable design of fiberglass insulation, it offers fire resistance, easy installation, and internal sound reduction. It also resists mildew and mold, avoiding moisture damage to your building's infrastructure and protecting your home's air quality. It is a great choice for commercial builders, contractors, and homeowners and can be used in added insulation barriers or with additional layers of moisture shield.
Different Types Of Fiberglass
Your project details will help you select the best option for fiberglass insulation, depending on your budget and scope. Understanding the available fiberglass insulation choices is crucial to determine which option meets your requirements.
Fiberglass batt insulation is one of the most affordable insulation options, and it is available in rolls in various widths. It is a great option for basements, walls, ceilings, attics, and crawl spaces. It is available with and without facing, which must be installed according to the builder's conditions to resist water vapor transmission. Both met, and unfaced options have a specific R-value. It can be installed instantly and affordably by skilled technicians. Professionals at A 4 Painting Plus will make sure you get the most affordable and efficient fiberglass insulation services in California.
Faced fiber batt insulation defends against moisture accumulation and conduction. It is mostly installed in vertical panels and has a paper on one side to act as a Class II vapor retarder when added facing the hot-warm side during winter. Faced fiberglass batt insulation has a good conduction class rating of 39, effectively blocking interior noise but less active against outdoor sound.
Unfaced Batt Fiberglass Insulation
Unfaced fiberglass batt insulation's primary purpose is to protect against transmission as it does not have any layer of paper. It doesn't protect from moisture or water vapor and must be installed on the property's outer walls with a vapor control layer. Unfaced fiberglass batt insulation is the most frequently used fiberglass in climate zones.
Loose-Fill Fiberglass Insulation
Loose-fill fiberglass insulation offers protection against transmission and reaches a specific R-value of around R-2.5 per inch. It provides an easy installation process while less thick than fiber batts, especially in hard-to-reach points. It is mostly used in wall cavities and attics and can increase the general R-value by spraying over existing insulation.