FortiFi funding in California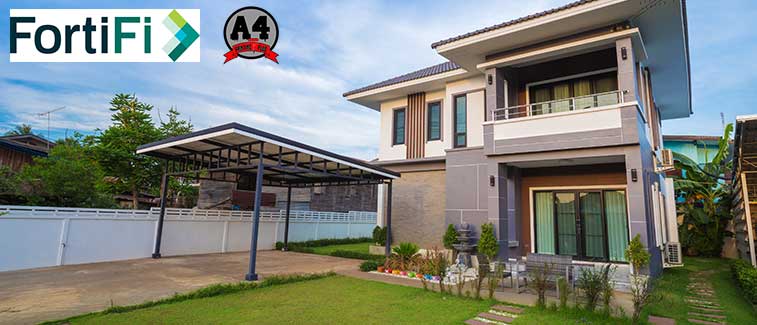 100% Financing with FortiFi Funding
Every property needs renovation or remodelling after a specific timeframe. A 4 Painting Plus has assisted thousands of residential and commercial clients in achieving their dream house/office. Therefore, we are aware of the possible hurdles they face, and the major is financing. Property improvement is not only a hectic process but also a considerable burden on your bank account. But now this problem is solved thanks to FortiFi funding in California!
FortiFi offers total financing with no down payment so that property owners can sustain a stable and sparkling property without much hassle. Our goal is to enhance the comfort of our clients by removing all the financial worries from their life. If you are searching for help to approve your FortiFi Funding, then you are at the right place. A 4 Painting Plus has helped thousands of residents and businesses apply for FortiFi Funding, get approved, and complete paperwork. Check your eligibility for the FortiFi Funding by working with A 4 Painting Plus.
Courteous Fortifi Funding Service in California to Turn Your Dreams in Reality
Are you suffering from lower business cashflows, or have your savings decreased dramatically during the construction of your house or revamping an existing one? Don't worry; we have got your back as we are offering Fortifi Funding Service in California. Our climate is changing on a fast scale, and therefore preventive measures should be taken on a priority basis to save the maintenance costs. To increase your house's overall health and quality, we provide a complete, stress-free Fortifi Funding Service in California to eliminate all of your worries.
Our customers have consistently appreciated the service we offer to our customers as we leave no stone unturned in achieving their satisfaction. A4 painting enables you to relish increased savings, comfort, and peace of mind you rightfully deserve without any delay. Over time, the loan repayment happens through your property tax bill, which doesn't burden you or your family. You can quickly check the eligibility criteria by reaching out to our highly competent team, always ready to give a steady and eye-catching look to your property.
Get FortiFi Funding in California with A 4
Whether your property is time-worm, got damaged after a storm, or needs regular repair work come to A 4 Painting Plus. Our experts will hear you out, we will provide you a free estimate, and if you are unable to pay the craftsmanship cost currently, we will suggest FortiFi funding in California. It doesn't matter if you need complete property renewal or energy-water-saving upgrades. FortiFi will offer low-interest long-term financing to enhance your comfort and peace of mind.
With it, you can enjoy:
100% funding with no down payment
No instalment for 12 months
Repayment through your property tax bills
Straightforward loan protocols
Thus, if your property needs our assistance, but you are worried about expenditures, forget all those doubts and give us a call! We will efficiently assist you by employing our expertise and in-depth knowledge!
FortiFi funding is 100% financing for any property improvement project with no downpayment. Now upgrade your homes and commercial building without worrying about the cost.
The amount of instalment gets to add to your property tax bill. However, you don't have to pay any instalments for the first 12-16 months.
We Care for You & Your Finances:
A4 Painting Plus is offering financing Fortifi Funding Service in California with no down payment to improve and upgrade residential and commercial properties. We ensure the perfect use of this financing for energy efficiency, storm protection, water conservation, and other projects through our experts' necessary guidelines and advice.
Ease of Access & Potential Tax Reliefs:
Our team is competitively skilled at removing the obstacles that traditionally stand in the way of financing energy efficiency, renewable energy, water efficiency, and hurricane protection improvements. We have a rapid and easy application process that means your property can be approved for same-day funding. This program allows you to spread your property charges over periods of up to 30 years. The money is refunded through your property tax account over time. Additionally, interest payments may be tax-deductible, so check with your tax advisor to see if you qualify for any potential benefits.