Premier Home Improvement Services in Granite Bay CA
At A 4 Painting Plus, we take pride in offering a comprehensive range of services to meet all your residential and commercial needs in Granite Bay, CA. As a leading home improvement contractor in the area, our skilled team of professionals is dedicated to transforming your spaces with exceptional services. From remodeling to siding installation, power washing to industrial painting, we have the expertise to deliver tailored solutions that meet your specific requirements.
But our services don't stop there. We also provide expert landscaping services to enhance the beauty and functionality of your outdoor spaces. Whether you need assistance with garden design, lawn maintenance, or hardscape installation, our experienced team will create stunning landscapes that complement your property.
All-inclusive Repair and Restoration Services in Granite Bay CA
Furthermore, we specialize in roof repairs and installations. We understand the importance of a sturdy and well-maintained roof to protect your property from the elements. Our professionals are skilled in identifying roofing issues, providing efficient repairs, and offering high-quality installations using durable materials. Trust us to keep your property safe and secure with our top-notch roofing services.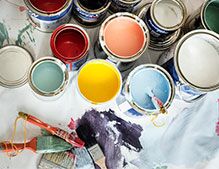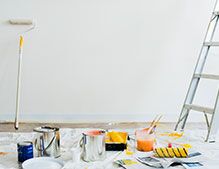 When you choose A 4 Painting Plus, you can expect nothing less than unmatched quality, professionalism, and customer satisfaction. Our meticulous eye for detail, a wide range of top-quality services, and dedication to delivering the perfect look for your home or business make us the go-to contractor for all your home improvement, landscaping, and roofing needs in Granite Bay, CA. Trust us to breathe new life into your tired spaces and handle any repair or installation challenges that come your way."