Power Washing Services in Sacramento CA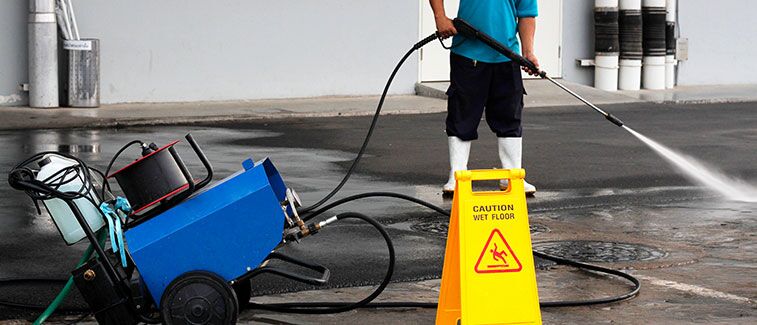 Professional Power Washing Services in Sacramento CA
We beautify houses and buildings by keeping them clean and attractive through Power Washing Services in Sacramento CA. These walls face storms, climate changes, and a lot more. Sometimes, some dirt particles are so stubborn that they wouldn't just leave. So, here is your chance to ensure that you get rid of any dirt or mud from your house or office using the services of power washing by A 4 Painting Plus.
A 4 Painting Plus trains professional technicians to achieve the best possible results for your house. Every year, our team cleans, much like yours, thousands of homes. We even have a 100% satisfaction guarantee with our brand and credibility.
CA enterprises have relied on A 4 Painting Plus for more than a decade to provide power washing services.
Power Washing Services In Sacramento CA
Never disregard the importance of power washing in your maintenance routine! A 4 Painting Plus is a reputable name for affordable power washing services in Sacramento CA, with a never-ending list of exceptional benefits. We have worked the hardest to enhance our service standards in a most professional way to ensure that our customers have maintained maximum cleanliness in their residences and businesses. We will restore the integrity of your floor, driveway, siding, deck, furniture, and other corners of your building with guaranteed satisfaction. Our methods of using reliable equipment rightly prompt a series of favorable outcomes. We take extra precautions to ensure that we always utilize the correct methods and procedures while cleaning and restoring various residential and commercial sites.
The long-standing dust, stains, and other invisible elements threatening the grace of your building are a menace to your health as well. We are the No.1 choice that you can trust without causing any burden on your pocket and getting everything done perfectly from initiation to completion. Our team will put the customers first and deliver unique solutions to remove smoke signs, ugly appearance, and the presence of pollutants. We will breathe a new life into the interior and exterior of your building by blasting away every single stain. You can trust our reliability in your local area because we have earned a reputation by proffering affordable, strategized, and schedule-friendly power washing services in Sacramento CA. Experience a cleaner environment by relying upon our experienced team.
Our Goal Is Your Satisfaction
Power washing to most customers seems like an extravagance, which is opposed to the fact. If carried out properly, as we do at A 4 Painting Plus, it safeguards your health and prevents any hidden damage to your building. Our premium power washing services in Sacramento CA, are designed to make sure that all customers' requirements have accurately been met with professionalism and dedication. We have tried and tested tools that bring about brighter surfaces. You can rest confident that we will exceed your expectations by raising the scope of cleaning with our power washing techniques.
Everything Is Streamlined With Us
Nothing may cause you distress when choosing our service. We have kept everything at our disposal and pre-prepared our operational process to avoid being late or causing a nuisance to customers. We will take a step further to return the original curb appeal to your building in a matter of a few hours. Our industry-leading power washing strategies create a sense of newness and cleanliness to the different corners of your valuable building, be it residential or commercial. Reach out to us for a free quote now!
If you find accumulated dirt on the exteriors of your house, or you want to prepare the surface for the paint job, power washing is the best way to do it. We have different types of power washing services in Sacramento CA, depending on getting power washed. We make your residential or commercial property shine with meticulous & professional next-day power washing.
You can check our customers' reviews to ensure the amazing and high-quality services offered to them. Take their word over us. Our expert, knowledgeable, and trustworthy cleaning crews provide a full range of power cleaning services to your exterior surfaces like sidewalks, car parks, etc.