Roofing Services in Sacramento CA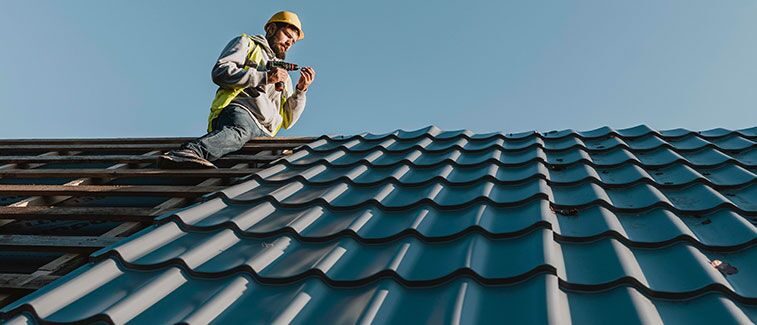 Best Roofing Services in Sacramento CA
A 4 Painting Plus provides a range of roofing services to residential and commercial clients at affordable rates. We know that a small leakage can cause miserable levels of damage if not addressed immediately. They require quick action, and that is why we provide quick and responsive Roofing Services in Sacramento CA.
Regardless of the emergency and danger, our experts will get to the grass root levels and fix the roofing problem altogether, using some effective solutions destined to work.
Roofing Services In Sacramento CA
A 4 Painting Plus is a leading service provider among the best roofing companies in Sacramento, CA. Our roofers specialize in modern roofing techniques and bring about the most favorable solutions according to customers' needs. We provide professional roofing services in Sacramento CA, to ensure that anything wrong with your roof may not hurt the grace of your entire property. We are adept at roofing solutions, whether installation or repair. Our expert roofers design our roofing strategies with an aim to add a layer of worth to the buildings by replacing old roofs and installing new ones. You can count on our highly qualified roofers for roof installation, roof repairs, and roof replacement works!
Your Home Worth Starts At The Top
No home is a valuable one without an intact roof. Our exceptional roofing services in Sacramento CA, have been a source of perfect home addition when the existing roof turns dilapidated. We have been raising our service standards and innovating new methods of installation or repairing processes to ensure that there is a solid value growth of a home. Delivering an uncompromised value to every customer with perfect roofing methodology is the mission statement of A 4 Painting Plus. We show relentless determination in every project because nothing is too small for us to take the lead thrillingly.
Choosing Us For Decaying Roof
You can count on us for rejuvenating your decaying roof most accurately. Our roofing contractors are licensed and insured to take on the job with everything available at our disposal. We will make sure that your dilapidated roof becomes almost new and gives no harm to the structural integrity of your building. Our customized roofing services in Sacramento CA, are affordable, causing no financial strain on your pocket. Give us a call to have a detailed discussion about your project essentials and requirements!
The roof is responsible for protecting several structures of your house. If your roof is not in its prime condition, then every other object in your home is exposed to a harsh environment that will make them liable to damages. Our roofing services in Sacramento CA, will help you maintain your roof and improve its life. We will give your old roof a look and feel of a brand-new roof.
We have on board with us, the experts of town, equipped with adequate knowledge and skills to work smartly. They are all licensed, insured, and every piece of professional advice they offer is worthwhile.